Case Management Network Directory
Are you in the network?
The ACMA Case Management Network Directory is a searchable, online directory of companies providing products and services needed by case managers and their patients. Listing in the Network Directory is an economical way to ensure case management professionals can find your company when they are searching for the products/services you provide.
Join the network
Ensure that potential customers can find you...Get listed in their network.
To purchase a listing in the Network Directory, click here.
Already in the network?
Login to access your account, modify your posting, etc.
Announcements
Compass 2017 is Here!
See what's new with Compass in 2017!
New content. More continuing education. Enhanced presentation. Check out what Compass can do for your organization: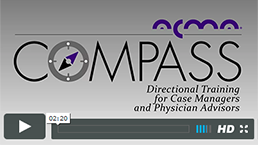 Learn more about Compass today at acmaweb.org/compass.
Why should you attend the 2017 ACMA National Conference?
Watch this promotional video and hear from some of our board members and past attendees as they enthusiastically describe networking with more than 2000 attendees and exhibitors, career growth opportunities, over 30 hours of Continuing Education credits, informative sessions, great speakers, and fun! You don't want to miss it!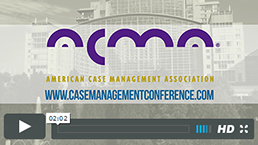 Click here to register today.
ACMA Announces 2017 National Conference Keynote Speaker: Captain Mark Kelly (educational underwriter: Angel MedFlight)
A naval aviator and American astronaut, Captain Mark Kelly was thrust into the media spotlight after an assassination attempt on his wife, Congresswoman Gabrielle Giffords, in 2011. He quickly realized the importance of building a strong team of health care professionals to help aid his wife's recovery. Kelly will offer a unique perspective on collaborative environments where decision-making can have life or death consequences. Click here to learn more about Captain Mark Kelly's keynote address!
ACM Eligibility Requirement Update
The National Board for Case Management recently updated eligibility requirements for the ACM exam. Candidates now need only 12 months of supervised case management experience, in addition to the education requirements, to sit for the exam. Click here to learn more!
ACM™ Certification Study Guide is Online
How are you preparing to take the ACM™ Certification Exam? ACMA is now offering preparatory materials including a study guide and self-assessment exam. To learn more,
click here.