Legislative Updates
Battling Observation Status
Posted on: 4/18/2012
In November, the Center for Medicare Advocacy (CMA) filed a class action lawsuit (Bagnall v. Sebelius) against HHS. The Lawsuit states that Medicare is using "observation status" to deny reimbursement to beneficiaries for hospital services and nursing home stays, and that the use of observation status is a violation of the Medicare statute, the Freedom of Information Act, and the Due Process Clause of the Fifth Amendment. The lawsuit was filed on behalf of seven Medicare beneficiaries who had to pay the majority of their hospitalization costs because they were classified as "outpatient."
On May 3, Policy Attorneys from the Center for Medicare Advocacy who have been involved in the case will kick off the 2012 ACMA Webinar series by discussing the topic of Observation Status. Their session, titled Medicare Observation Status: When a Hospital Stay is Not a Hospital Stay, will provide updates on the "nationwide problem of observation status in acute care hospitals."
To read more about the lawsuit on the CMA website, click here.
For more information on the webinar, click here.
, ,
Announcements
2018 Compass Enhancements are Live!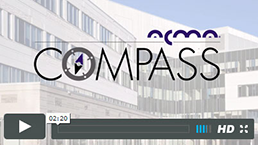 Do you struggle with competency validation or staff training for case managers or physician advisors?

Want to know more about the enhancements released on February 1, 2018? Learn More...
National Conference: Savings End March 26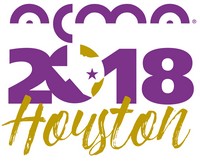 The 2018 ACMA National Conference, April 24-27, will offer a complete professional development experience for case managers and transitions of care professionals across a number of practice settings.

Based on your area of focus, the program is organized via eight practice settings. Peruse all of the high-quality content that you have to choose from!

But hurry - time is running out to save! Register by March 26 to receive standard registration rates.
2017 National Hospital Case Management Survey
The ACMA National Hospital Case
Management Survey - conducted every two years - produces the only source of national benchmarking data for the field of hospital/health system Case Management.
Download your copy through the ACMA Members Only Section, or join ACMA to
access this tool and many other resources.