Legislative Updates
Study reports adding socioeconomic data to standardized measures has big effect on calculated readmission rates
Posted on: 6/3/2014
A recent study published by Health Affairs found that more meaningful comparisons can be made when socioeconomic data is added to standardized readmission measures. The researchers compared 30-day readmissions rates from hospitals that used one of two models. The first model was the current model used by the Centers for Medicare and Medicaid Services (CMS) for public reporting of condition-specific hospital readmission rates of Medicare patients. The second model involved census tract-level socioeconomic data, such as poverty rate, education level and housing vacancy rate.

The results saw a noticeable effect on the calculated hospital readmission rates for several types of patients. The narrowed range of observed variation in readmission rates attributed to the inclusion of socioeconomic data includes:
Decrease for patients admitted for acute myocardial infarction from 6.5% to 1.8%
Decrease for patients admitted for heart failure from 14% to 7.4%
Decrease for patients admitted for pneumonia from 7.4% to 3.7%
Although the socioeconomic data narrowed the range of observed variation in calculated readmission rates, there was not a significant difference between the two models in the average readmission rates for these three conditions.

To read the abstract in Health Affairs, click here.
Announcements
Register for the ACM Prep Workshop Webinar!
Are you ready to enhance your career with the ACM credential? Take advantage of an excellent opportunity to prepare for the exam! Register for the two-part ACM Certification Review: Case Management Process and Practice webinar series.

The five-hour course, which will be broken into two, two-and-a-half-hour sessions, will begin at 10 a.m. EST/7 a.m. PST on both Saturday, July 29 and August 5. To learn more and/or register, click here!
2017 ACMA Leadership & Physician Advisor Conference

Make plans now to join us for the 2017 ACMA Leadership & Physician Advisor Conference, November 5-7, at the Hyatt Regency New Orleans.
With change on the horizon in health care, it was evident that "we too" needed to change. This year, we added over 50% more sessions and CEs than last year and optional tracks with specific content across disciplines. This Conference continues to be the only event where Case Management and Transitions of Care Leaders and Physician Advisors join together for collaborative, cutting-edge education.
Click here for more information.
Calling all ACMs!
Be sure to follow ACM on LinkedIn for special offers, news and announcements!
Click here to learn more.
National Case Management Week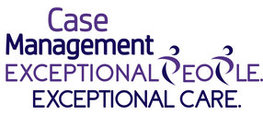 The ACMA National Case Management Week Store is now Open! ACMA encourages you to use this week to celebrate with your team and recognize case management's outcomes and achievements within health care.
Click here to order your National Case Management Week items.
National Case Management Week (NCMW) 2017 is October 8-14. This year's theme is Case Management: Exceptional People. Exceptional Care. We hope you will use NCMW as an opportunity to recognize the dedication, compassion, and patient care outcomes achieved by hospital case managers in your organization.
In conjunction with NCMW, October 11 is ACM™ Recognition Day! This is the perfect opportunity to recognize the case manager's efforts in becoming an Accredited Case Manager™. Celebrate their achievement with congratulations and a gift that showcases their distinction.
Save the Date for ACMA 2018!
ACMA's 2018 National Conference will be in Houston on April 24-27. Save the date now,
and don't miss your chance to network
attend informative sessions, earn CE, listen
to great speakers...and have LOTS of fun!

Click here to learn more.
2017 National Hospital Case Management Survey Now Available
The ACMA National Hospital Case
Management Survey - conducted every two years - produces the only source of national benchmarking data for the field of hospital/health system Case Management.
Download your copy through the ACMA Members Only Section, or join ACMA to
access this tool and many other resources.
Compass 2017 is Here!
See what's new with Compass in 2017!

New content. More continuing education. Enhanced presentation. Check out what Compass can do for your organization: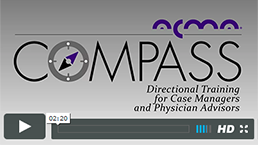 Learn more about Compass today at acmaweb.org/compass.
ACM™ Certification Study Guide is Online
How are you preparing to take the ACM™ Certification Exam? ACMA is now offering preparatory materials including a study guide and self-assessment exam. To learn more,
click here.