Legislative Updates
Senate Appropriations Subcommittee approves HHS spending bill
Posted on: 6/18/2014
On June 10, a Senate Appropriations Subcommittee approved the FY 2015 Labor-HHS-Education appropriations bill. The spending bill provides $156.77 billion in discretionary funding, the same amount as the FY 2014 level. Included in this bill is $265 million for Children's Hospitals Graduate Medical Education, the same as was budgeted in FY 2014. President Obama has proposed cuts to Children's Hospitals GME, rural health programs and the Agency for Healthcare Research and Quality, but the American Hospital Association (AHA) has urged the Senate to reject these cuts and to increase funding for several quality care initiatives.

For more information, click here.

To read the bill, click here.

To read AHA's letter to the subcommittee, click here.
Announcements
2018 Compass Enhancements are Live!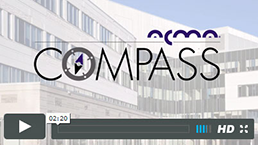 Do you struggle with competency validation or staff training for case managers or physician advisors?

Want to know more about the enhancements released on February 1, 2018? Learn More...
National Conference: Savings End March 26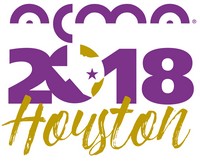 The 2018 ACMA National Conference, April 24-27, will offer a complete professional development experience for case managers and transitions of care professionals across a number of practice settings.

Based on your area of focus, the program is organized via eight practice settings. Peruse all of the high-quality content that you have to choose from!

But hurry - time is running out to save! Register by March 26 to receive standard registration rates.
2017 National Hospital Case Management Survey
The ACMA National Hospital Case
Management Survey - conducted every two years - produces the only source of national benchmarking data for the field of hospital/health system Case Management.
Download your copy through the ACMA Members Only Section, or join ACMA to
access this tool and many other resources.