Legislative Updates
CMS Proposed Rule Would Eliminate Home Health Face-to-Face Requirement
Posted on: 7/1/2014
Today, the Centers for Medicare and Medicaid Services (CMS) issued a proposed rule would updating the Home Health Prospective Payment System (HH PPS) rates. The proposed rule includes measures to eliminate the home health face-to-face encounter documentation requirement mandated by the Patient Protection and Affordable Care Act, and require only that a physician certify a visit took place and the patient needs home care with a date and a signature.
In meetings with both CMS and Congress dating back to March of 2011, ACMA has called for changes to the home health face-to-face requirement. Following feedback and recommendations from ACMA and the Face-to-Face Coalition, CMS announced on December 8, 2011, that it would permit the use of Form 485 to meet the documentation requirement.
To access the proposed rule, click here. The proposed changes to the face-to-face encounter requirement begin on page 34.
To read more about ACMA's efforts around this issue, click here.
Announcements
Register for the ACM Prep Webinar!
Are you ready to enhance your career with the ACM credential? Take advantage of an
excellent opportunity to prepare for the exam!
Register for the two-part ACM Certification
Review: Case Management Process and Practice webinar series.


The five-hour course, which will be broken into two, two-and-a-half-hour sessions, will begin
at 10 a.m. EST/7 a.m. PST on both Saturday, October 21 and 28. To learn more and/or register, click here!
National Case Management Week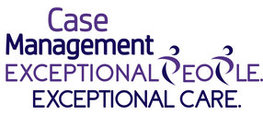 The ACMA National Case Management Week Store is now Open! ACMA encourages you to use this week to celebrate with your team and recognize case management's outcomes and achievements within health care.
Click here for resources and ideas to help you celebrate.
National Case Management Week (NCMW) 2017 is October 8-14. This year's theme is Case Management: Exceptional People. Exceptional Care. We hope you will use NCMW as an opportunity to recognize the dedication, compassion, and patient care outcomes achieved by hospital case managers in your organization.
In conjunction with NCMW, October 11 is ACM™ Recognition Day! This is the perfect opportunity to recognize the case manager's efforts in becoming an Accredited Case Manager™. Celebrate their achievement with congratulations and a gift that showcases their distinction.

2017 ACMA Leadership & Physician Advisor Conference

Make plans now to join us for the 2017 ACMA Leadership & Physician Advisor Conference, November 5-7, at the Hyatt Regency New Orleans.
With change on the horizon in health care, it was evident that "we too" needed to change. This year, we added over 50% more sessions and CEs than last year and optional tracks with specific content across disciplines. This Conference continues to be the only event where Case Management and Transitions of Care Leaders and Physician Advisors join together for collaborative, cutting-edge education.
Click here for more information.
2017 National Hospital Case Management Survey Now Available
The ACMA National Hospital Case
Management Survey - conducted every two years - produces the only source of national benchmarking data for the field of hospital/health system Case Management.
Download your copy through the ACMA Members Only Section, or join ACMA to
access this tool and many other resources.
Compass 2017 is Here!
See what's new with Compass in 2017!

New content. More continuing education. Enhanced presentation. Check out what Compass can do for your organization: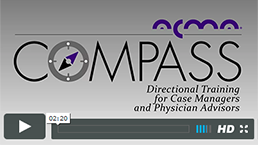 Learn more about Compass today at acmaweb.org/compass.