Legislative Updates
CMS Proposed Rule Would Eliminate Home Health Face-to-Face Requirement
Posted on: 7/1/2014
Today, the Centers for Medicare and Medicaid Services (CMS) issued a proposed rule would updating the Home Health Prospective Payment System (HH PPS) rates. The proposed rule includes measures to eliminate the home health face-to-face encounter documentation requirement mandated by the Patient Protection and Affordable Care Act, and require only that a physician certify a visit took place and the patient needs home care with a date and a signature.
In meetings with both CMS and Congress dating back to March of 2011, ACMA has called for changes to the home health face-to-face requirement. Following feedback and recommendations from ACMA and the Face-to-Face Coalition, CMS announced on December 8, 2011, that it would permit the use of Form 485 to meet the documentation requirement.
To access the proposed rule, click here. The proposed changes to the face-to-face encounter requirement begin on page 34.
To read more about ACMA's efforts around this issue, click here.
Announcements
2018 Compass Enhancements are Live!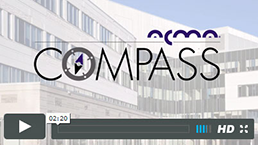 Do you struggle with competency validation or staff training for case managers or physician advisors?

Want to know more about the enhancements released on February 1, 2018? Learn More...
National Conference: Savings End March 26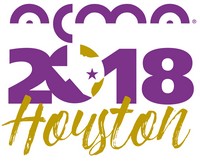 The 2018 ACMA National Conference, April 24-27, will offer a complete professional development experience for case managers and transitions of care professionals across a number of practice settings.

Based on your area of focus, the program is organized via eight practice settings. Peruse all of the high-quality content that you have to choose from!

But hurry - time is running out to save! Register by March 26 to receive standard registration rates.
2017 National Hospital Case Management Survey
The ACMA National Hospital Case
Management Survey - conducted every two years - produces the only source of national benchmarking data for the field of hospital/health system Case Management.
Download your copy through the ACMA Members Only Section, or join ACMA to
access this tool and many other resources.