Legislative Updates
Caring for an Aging Population: Future Challenges to Case Managers
Posted on: 7/22/2014
Based on the Administration on Aging, U.S. Department of Health and Human Services' report, "A Profile of Older Americans," (2010) in 2010 individuals aged 65 or older-numbered 40.4 million, which represents 13.1% of the population in the United States. It is estimated that by 2030, there will be almost twice the number of seniors than in 2008, about 72.1 million. This will account for approximately 19.3% of the population. Based on the Administration on Aging, Department of Health and Human Services report, the life expectancy has increased by 30 years for a child born in 2009 when compared to that of 1900. Much of this increase is related to a decrease in the death rate. The life expectancy is increasing as the standard of living has significantly improved over the past decades along with advances in health care. This trend will continue especially as it relates to advances in disease management and medical/surgical treatments along with increasing awareness surrounding health-conscious behaviors.
The anticipated rate of growth is projected to have significant implications to the care-giving system in the United States as well as significant economic and political implications for the nation and the world. Some of these include economic challenges and budget cuts to senior programs and the local communities subsequently impacting patients, families, communities and the healthcare system overall. Budget cuts to communities; particularly to the Area Agencies on aging directly impacts services that provide support to seniors within the community. These include things like Meals on Wheels and transportation services to assist senior that have no other means of support within the community. While the senior population is growing, the resources available to adequately care for them are decreasing.
Case managers rely heavily on these resources to safely transition patients out of the hospital and effectively set them up for success at home. This is not an easy task now for case management. Case managers spend many hours finding and coordinating scarce community resources to optimize a patient's transition to home. The aging of the population and subsequent budget cuts to community services, especially those aimed specifically at senior programs will pose greater challenges to case managers in the future. These support services are essential when it comes to planning for safe transitions back into the community. A patient's success depends on it and when failure occurs, not only is the patient and family harmed, it also drives a vicious cycle of additional financial burden to the healthcare system.
A significant emphasis in the healthcare arena now is the focus on safe transitions and keeping patients well-managed in the community and within primary care. Without the availability of adequate community resources, it will be impossible to achieve these goals. Case managers are already challenged to find scarce resources at discharge to safely coordinate the discharge plans for patients. These include the lack of available caregivers, both formal and informal, challenges with family care giver time away from work, need for help with meals , transportation to and from doctors' appointments or simple errands to the pharmacy, medication assistance to afford their necessary medicines, etc. The lack of these resources leads to unsafe transitions, which consequently lead to poor patient outcomes and readmission. Poor patient outcomes and readmission drive the viscous cycle of increase in the per member spend and the overall healthcare cost.
As a profession, case management needs to understand the changing population demographics on the horizon and the challenges that coincide with the aging population. We need to become strong advocates for adequate and continued funding to support senior programs in our communities.
To read more in an article from the Fisher Center for Alzheimer's Research Foundation, click here.
References
A Profile of Older American (2010). The Administration on Aging (AoA), U.S. Department of Health and Human Services. The annual Profile of Older Americans was originally developed and researched by Donald G. Fowles, AoA. Saadia Greenberg, AoA, developed the 2010 edition. Retrieved from http://www.aoa.gov/aoaroot/aging_statistics/profile/2010/docs/2010profile.pdf
Maturing of America: Communities moving forward for an aging population. Retrieved from http://www.n4a.org/files/MOA_FINAL_Rpt.pdf
Announcements
Register for the ACM Prep Webinar!
Are you ready to enhance your career with the ACM credential? Take advantage of an
excellent opportunity to prepare for the exam!
Register for the two-part ACM Certification
Review: Case Management Process and Practice webinar series.


The five-hour course, which will be broken into two, two-and-a-half-hour sessions, will begin
at 10 a.m. EST/7 a.m. PST on both Saturday, October 21 and 28. To learn more and/or register, click here!
National Case Management Week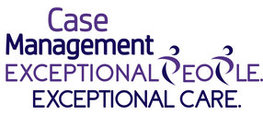 The ACMA National Case Management Week Store is now Open! ACMA encourages you to use this week to celebrate with your team and recognize case management's outcomes and achievements within health care.
Click here for resources and ideas to help you celebrate.
National Case Management Week (NCMW) 2017 is October 8-14. This year's theme is Case Management: Exceptional People. Exceptional Care. We hope you will use NCMW as an opportunity to recognize the dedication, compassion, and patient care outcomes achieved by hospital case managers in your organization.
In conjunction with NCMW, October 11 is ACM™ Recognition Day! This is the perfect opportunity to recognize the case manager's efforts in becoming an Accredited Case Manager™. Celebrate their achievement with congratulations and a gift that showcases their distinction.

2017 ACMA Leadership & Physician Advisor Conference

Make plans now to join us for the 2017 ACMA Leadership & Physician Advisor Conference, November 5-7, at the Hyatt Regency New Orleans.
With change on the horizon in health care, it was evident that "we too" needed to change. This year, we added over 50% more sessions and CEs than last year and optional tracks with specific content across disciplines. This Conference continues to be the only event where Case Management and Transitions of Care Leaders and Physician Advisors join together for collaborative, cutting-edge education.
Click here for more information.
2017 National Hospital Case Management Survey Now Available
The ACMA National Hospital Case
Management Survey - conducted every two years - produces the only source of national benchmarking data for the field of hospital/health system Case Management.
Download your copy through the ACMA Members Only Section, or join ACMA to
access this tool and many other resources.
Compass 2017 is Here!
See what's new with Compass in 2017!

New content. More continuing education. Enhanced presentation. Check out what Compass can do for your organization: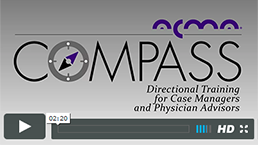 Learn more about Compass today at acmaweb.org/compass.